Maritime
Clarion bonded terminal: Engr. Umeadi may be expelled over outburst – NAGAFF Founder 
Clarion bonded terminal: Engr. Umeadi may be expelled over outburst - NAGAFF Founder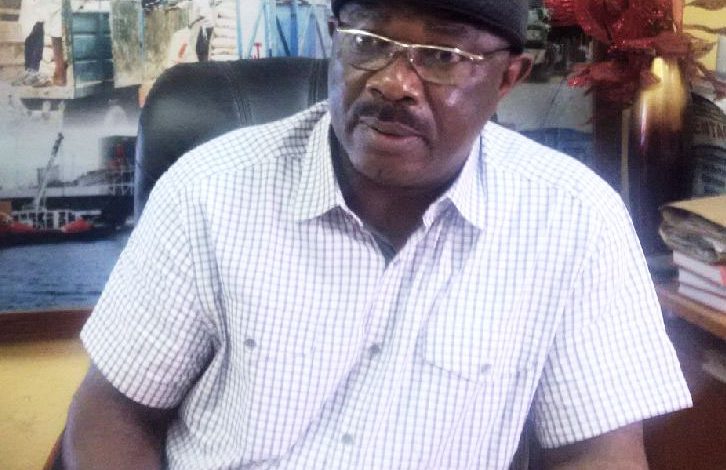 Following the outburst by the Kirikiri Lighter Terminal (KLT) chapter chairman of the National Association of Government Approved Freight Forwarders (NAGAFF), Engr. Emmanuel Umeadi over the recent picketing of Clarion bonded terminal by 100 percent compliance team, the Founder of NAGAFF, Dr. Boniface Aniebonam has said Umeadi is at the risk of expulsion.
In a statement made public by the founder who doubles as the National chairman of New Nigerian Peoples Party (NNPP), he said that the compliance team under the leadership of Alhaji Ibrahim Tanko is carrying out its mandate in accordance with the constitutional provisions and directives of the leadership of NAGAFF at all levels.
According to Aniebonam, the issue is receiving attention from the Tincan Island Custom command with the intent of resolving it.
The full statement reads, "BREAKING: NAGAFF 100% COMPLIANCE TEAM AND  CLARION BONDED TERMINAL. MATTERS ARISING . A CALL TO ORDER FOR  ENGR EMMANUEL UMEADI……. My attention as the founder of nagaff has been drawn to the several unguided public utterances of Engr Emmanuel  Umeadi of NAGAFF klt chapter with respect to the activities of 100% compliance team of nagaff under Ibrahim Tanko leadership.
"What may be playing out at the moment is that Engr Emmanuel Umeadi is running the risk of being expelled from NAGAFF.
"Tanko Ibrahim is an officer of nagaff who is carrying on with his mandate in the 100% compliance team of nagaff  in accordance with the constitutional provisions and directives of the leadership of nagaff at all levels .
"The related case of nagaff and clarion terminal is being investigated by the Tincan cmmd of the Nigeria customs service. It is the duty of the customs to deal with the observation and or complaint of the members of nagaff IN RELATION to the subject matter under reference.
"At  the moment  it is to our knowledge that the matter is receiving due attention for resolution . In due course nagaff may make further statement.
Dr Aniebonam founder nagaff."