Maritime
Calabar Chamber of Commerce advises indigenous ship owners to embrace standard classifications.
Calabar Chamber of Commerce advises indigenous ship owners to embrace standard classifications.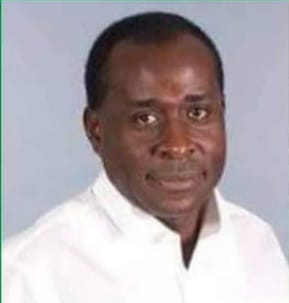 … Nigeria's population, Lekki Deep Seaport, factors to benefit from AfCFTA.
The Calabar Chamber of Commerce, Industry, Mines and Agriculture has expressed fears over continued dominance of foreigners in lighterage operations in Nigeria because of the low.compliqnce.levels in vessels classifications by indigenous players.
To be able to compete with the foreigners in the sector, the Chamber called on Nigerian ship owners to embrace reputable classification societies
The Deputy President of the Calabar Chambers, Mr David Etim made the call in Lagos in an interaction with journalists in Lagos
According to him, the lighterage operations can turn around the fortunes of indigenous ship owners if the subsector is properly harnessed for liquid vargoes and other oil byproducts, sea transportation
He noted that most of the players the operation, engage the services of low level classification professionals.
Etim who doubles as a frontline Ship Lighterage and Building professional, said for Nigeria ship owners to be at the forefront of nomination in lighterage operations, there should be aggressive campaign for them to embrace notable classification society.
His words, "The problem with Nigeria ship owners is that every ship has what is called classification. Now, different classification societies have different degrees of stringent rules and regulations.
"The reputable ones have very high compliance rules while the lower classes are flexible. Most Nigerian players embrace these lower classification societies and it is affecting them from participating in lighterage operations even on our own waters."
Etim equally called on indigenous ship owners to step up their game and engage world reputable classification societies adding that most ship owners in Nigeria engage the services of unknown class societies which is affecting their participations in the shipping community.
Speaking further, Etim, a Maritime guru, stated that Nigeria has enormous potentials from its numerical strength, to benefit from the Africa Continental Free Trade Area (AfCFTA) Agreement.
He maintained that Nigeria has the population and market to benefit immensely in the AfCFTA.
Etim believes that with the establishment of Lekki Deep Seaport, opportunities abound for Nigeria to take advantage of the Continental Agreement.
He reiterated that with the huge maritime potentials of the country, AfCFTA is a gold mine for Nigeria's economy, adding that more attention should be focused on export rather than import.
He stressed the need to collapse importation of foreign goods into the country thus expand export throughput while lamenting that import of foreign cargoes into the country is a clear sign of poverty mentality that works against improvement of the nation's econom