Maritime
Baro port road under consideration as concessionaire submits proposal.
Baro port road under consideration as concessionaire submits proposal.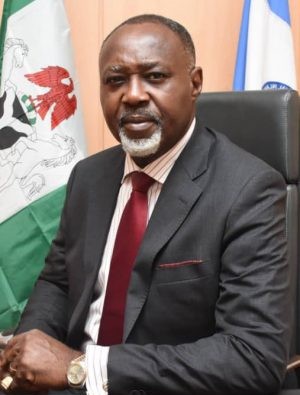 The National Inland Waterways Authority (NIWA) on Thursday, disclosed that the Baro River port, Niger State is under consideration as an independent concensionaire has submitted proposal for the construction of the road.
As part of the efforts by the federal government to make the port operational, the road is intended to be linked with Abuja.
Recall that President Muhammadu Buhari on January 19, 2019, commissioned the Baro River port in Niger State in what the administration counted as one of its major achievements.
Managing Director, NIWA, Chief George Moghalu disclosed this at a 2-day programme put together by the Association of Maritime Journalists of Nigeria (AMJON) in Badagry, Lagos.
Moghalu who was represented by the acting General Manager ,Legal Service, NIWA Barr. Nasiru Biyankari said the Baro port now had concessionaire who is ready to make it.ooeeational.
Though the name of the concessionaire was undisclosed, he noted that already the company has applied to the government in order to address the road infrastructure decay.
He said after the commissioning in 2019, the port suffered some setbacks due to the deplorable road network to the facility.
According to him, the independent concessionaire has agreed to take over the major road project to the port for optimal utilisation
"As I speak with you now we have an independent concessionaire who applied to take over the port and then construct the road so that it can start operations. Apart from that, the federal government is looking at how the road will link Baro to Abuja."
For Onitsha river port, Moghalu stated that the facility was already in full operation.
The Managing Director affirmed that NIWA offers a very critical role in the nation's maritime industry through the execution of its mandate of developing the inland waterways of Nigeria and its regulations nationwide.
On the conflict between NIWA and the state government on waterways operation, he noted that the case has gotten to the supreme court noting that judgment will soon be passed to ascertain proper definition for the exclusive operational scope of the brown waters.
He also maintained that both the Lagos State Waterways Authority LASWA and NIWA have no dispute as both agencies are carrying out their responsibilities on the waterways.
Moghalu stated that the agency is under the constitution of the Federal Republic of Nigeria with three stages put in place by the National Assembly.
Giving some relevant sections on the Agency's act, he explained that "the function of NIWA are mainly captured in section 2, 8, 9 and 28 of the NIWA Act Cap N47 LFN 2004. "..