Maritime
All charges in maritime domain must be attached to quality service; NSC boss, Jime reiterates. 
All charges in maritime domain must be attached to quality service; NSC boss, Jime reiterates.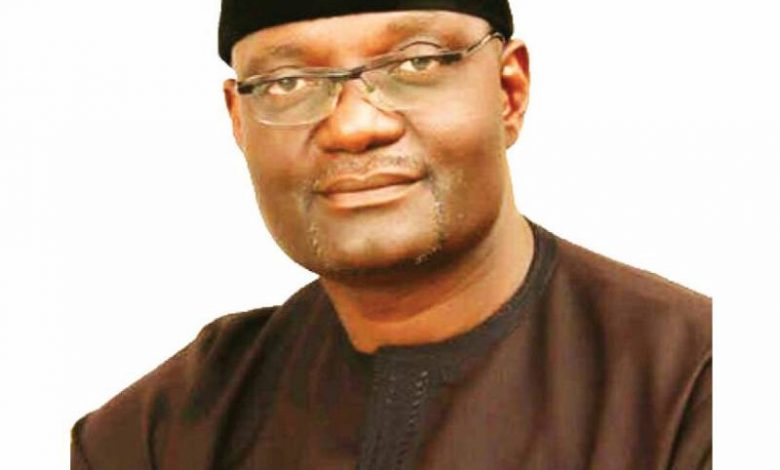 The Executive Secretary/Chief Executive Officer of the Nigerian Shippers' Council, Hon. Emmanuel Jime has said that increase in charges in Maritime industry shall henceforth be related to quality service by operators.
He stated this on the sideline of the sensitisation program held for stakeholders on the mandate of the Council in Lagos on Friday.
Jime stated that the reaffirmation of the Council as the Economic regulator by the Minister of Transportation, Mu'azu Sambo represented by the Permanent Secretary, Dr. Magdalene Ajani, would not afford any unilateral increase of charges by operators.
According to him, the pronouncement would bring about confidence in port service users for the fact that they know that every charge will be attached to quality service saying, it will engender competitiveness.
His words, "We will now redouble our efforts reemphasize on the areas where we have already been providing services
"It is now clear that no agency, no stakeholder can wake up of their own whims and go into the market place and decide for themselves what charges to impose on our maritime Services
"You have to negotiate with Shippers' Council whether there should be increase or a decrease and this is going to impact on the economy because we are talking if competitiveness and to be competitive, the cost of business must be related to the quality of services that are delivered."
Jime informed that 5he Council would now be able to carry out its mandate of a Regulator having been backed up with a pronouncement by the federal government.
He added that it will put an end to interagency rivalry and birth a new morning where the agencies would now work together having their roles well defined.
"The role of the regulatory services that Shippers' Council is supposed to carry out, we have not be able to do that as clearly as we should because of some questions that have come from industry stakeholders as to whether the legal backing for Shippers' Council is as clear as it should.
"For me, this particular sensitisation program that we have held this morning under the supervision of the federal Ministry of Transportation and anchored by our own revered permanent Secretary where there is now a clear declaration of the legal backing of the mandate of the Nigerian Shippers' Council as the port Economic Regulator, the stakeholders here today will go with certain clarity that days finally, there is a proper definition of the mandate of Shippers' Council.
"What does it do to the operational environment in the maritime domain. First, it will have a clarity in the regulatory framework and that is good for business. No business person wants to invest in an environment where there is uncertainty.
"Going forward, the Maritime stakeholders are clear that there is a body responsible for economic regulatory framework.
"In the past, there were a lot of interagency rivalries, but today we are beginning to come together to work on the same page recognising that what matters is to have efficiency and quality service delivery in our ports," he said.