News
NARTO chieftain, Gee Gee, praises national President on giant strides.
NARTO chieftain, Gee Gee, praises national President on giant strides.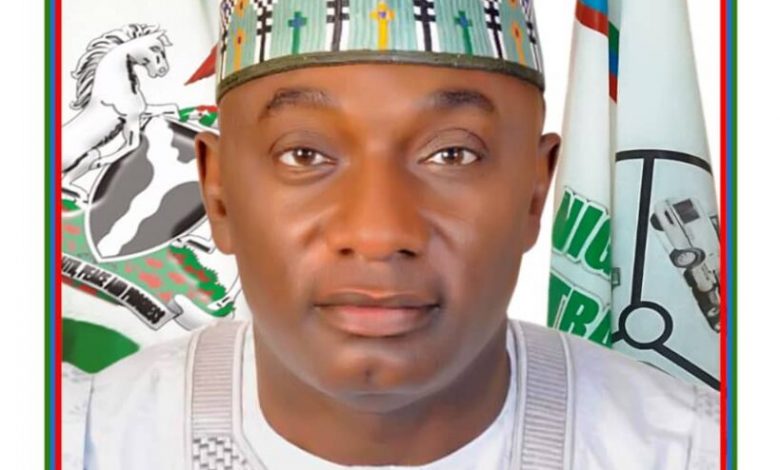 A chieftain of the Nigerian Association of Road Transport Owners (NARTO), Alhaji Abdullahi Mohammed Inuwa has praised the National President of the association, Alhaji Yusuf Lawal Othman for his many achievements within his two years in office.
Inuwa, Chief Executive Officer (CEO) of Gee Gee Global Enterprises, who is a National Executive Council member of NARTO, described the emergence of Othman as a blessing to the association.
He however called on the national President to initiate a truck park in Lagos belonging to the group in South West or Kaduna area of the country.
According to Mohammed, Othman has achieved many things for the association including a new Secretariat in Lagos as well as opening many vistas for the association in government circles.
His words, "The emergence of our National President in the person of Alhaji Yusuf Lawal Othman is a blessing to the organisation. Those who recommended him to pilot the affairs of the organisation have foresight.
"The man has made many impacts on the associations and I am particularly happy that you were part of our NEC meeting and you saw how the members were very happy with him for his performance.
"Within a very short time, despite all the hardship in the land, ranging from COVID-19 because that was when he emerged as the president, he has made remarkable achievements.
"I am proud to tell you that the place where we had our NEC meeting was part of his achievements, so, we have to thank him and his manage.ent team for their wonderful work.
"He has been going places to promote the organisation and that has opened a lot of doors for the members and the organisation as a whole
"I know he has other agenda in mind which may even include what I have in mind that NARTO should have its own park within the South West here or within Kaduna area.
"Although I know they have understanding with federal government under FERMA but I wish that we have such project," he requested.