Politics
2023: Maritime stakeholders rally support for Kwankwaso, say he will create autonomy for Customs, revamp eastern ports, others.
2023: Maritime stakeholders rally support for Kwankwaso, say he will create autonomy for Customs, revamp eastern ports, others.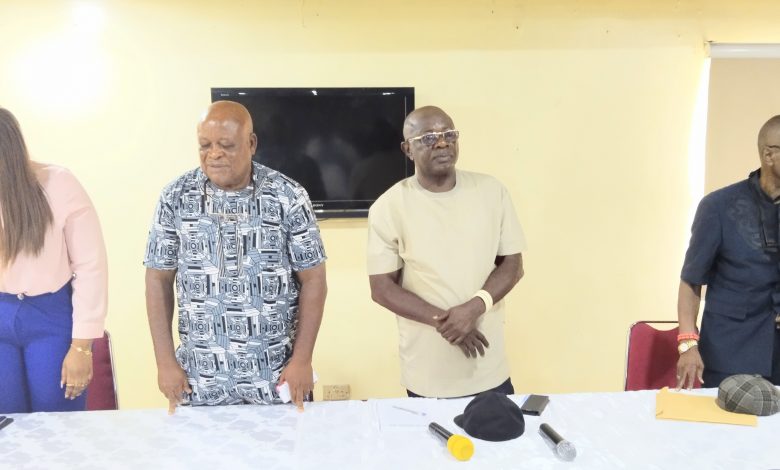 Barely 24 hours to the presidential Nd National Assembly elections, sa group under the aegis of the National Association of Government Approved Freight Forwarders (NAGAFF) has called on maritime operators, stakeholders to vote for the candidate of the New Nigeria People's Party (NNPP), Senator Rabiu Musa Kwankwaso.
The group said that a nunber of reforms that would engender a new era in the industry would be birthed within one year of his reign in power if voted on February 25, 2023.
Speaking on Thursday at a press briefing, Dr. Boniface Aniebonam who is the founder of the freight forwarding group, stated that eastern ports would be revamped for maximum utilisation.
He said that Warri, Port Harcourt, Calabar and Koko ports would be put into use within the first years of Kwankwaso's presidency.
Aniebonam, who doubles as the founder of NNPP, admonished operators, importers, exporters, manufacturers, freight agents, government agencies to vote his candidate who he referred to as the most credible among all the contestants.
His words, "As the founder of the NNPP , I hereby advise every stakeholders in the maritime business , transportation logistics,Importers and Exporters freight forwarding practitioners and agents of the government to understand that NNPP is our own and if we want to unbundle ourselves from the slavery in our industry, it is an opportunity for us to elect our own to enable us resolve our constraints in our concerns.
"I therefore urge all of you to go out in mass and vote Senator Rabiu Kwankwaso as the president of Nigeria", Aniebonam stated.
He reiterated that the NNPP presidential candidate will establish customs service commission noting that it will be granted partial autonomy.
Aniebonam noted that the Council for the Regulation of Freight Forwarding in Nigeria (CRFFN) would be removed from the Ministry of Transportation and may likely move to Ministry of Trade and Investment.
According to him, Kwankwaso will not hesitate to reopen the international frontiers for cross border trade and transportation pointing out that "Removal of CRFFN from the clutches of the transportation ministry to be partial autonomous in line with the Act".
"Move CRFFN from the supervisory role of Transport Ministry to Ministry of Trade and Industry to enhance revenue collection and professionalism, adding that freight forwarding service under CRFFN regulation and control to go strictly on professionalism.
He further noted that Kwankwaso emergence would expunge the licensing regulations and control of freight forwarding practitioners from customs law pending the National Assembly in order to ensure that its in line with best practices and standards .