Maritime
We have evidence of NPA personnel collecting wharf Landing Fee – Chairman, LSWLFCA 
We have evidence of NPA personnel collecting wharf Landing Fee - Chairman, LSWLFCA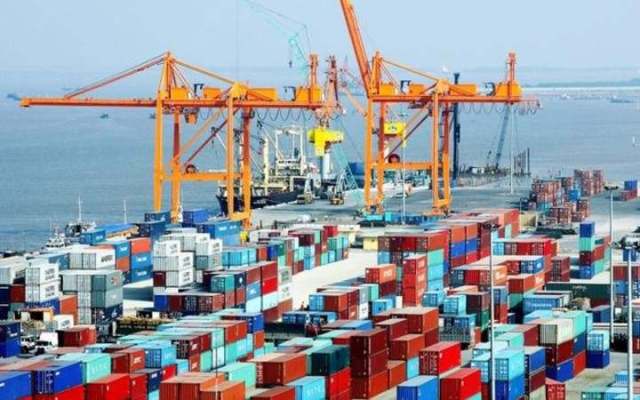 The Lagos State Wharf Landing Fee Collecting Authority, has alleged that personnel of the Nigerian Ports Authority (NPA) collecting the free belonging to the Lagos State government.
Chairman of the Authority, Gboyega Salvador Adebayo said that the agency had picture evidences of NPA personnel collecting the fee.
He averred that NPA is also frustrating the digitisation process's of the fee collection.
An ANLCA. Chieftain had expressed worries over collection of the fee along the port corridor. He alleged that the system of collection had led to extortion and traffic congestion within the Apapa area.
But responding on the move to harmonise and digitalise  the  collection process, the Chairman maintained that management of the NPA has frustrated the collection process through digitalisation.
Adebayo noted that for about five years down the line, NPA refused to include the Lagos State Wharf Landing Fee Collecting Authority into its debit note adding that all efforts made proved abortive.
The Chairman stated that:"The fact of the matter is that NPA is not straight forward. NPA refuses to cooperate with us ,though we are working on other areas to see how we can get them to cooperate.
"Even the ones we are collecting now has so many leakages."he noted.
He further argued that the Lagos State Wharf Landing Fee Collecting Authority was supposed to collect the fees directly from the seaports noting that most of the importers were adamant to pay the charges to the collectors.
According to him,  Wharf Landing Fee Collection is backed by federal law and that
issues of extortion and  traffic impediment along the corridor  during collection does not arise at the points designated .
Though he lamented that the mode of collection needs some level of upgrading, Adebayo reiterated that the Authority is collecting the fees on behalf of the local governments in the state which was  aimed to ease business activities within the port city.
On his part, Oputeh Michael, Public Affairs Officer, Lagos State Wharf Landing Fee Collecting Authority debunked insinuation of the collection affecting gridlock along the corridor.
Oputeh affirmed that "The wharf landing authority did not contribute to any gridlock along the seaports corridor in Apapa as claimed by the ANLCA Chieftain.
He said :"The wharf landing fees Collecting Authority only have two collection's points, that is Liverpool under the bridge and wharf road, if you check this two points there is always free flow of traffic on this port Access road.
"Those extorting money from the port corridor are not our staff.
"I will categorically state that Lagos State government does not champion extortion of imported fairly used vehicles along the ports access roads, because the wharf landing fees was established by the Law of Lagos State House of Assembly and the approval given by federal joint tax board in 2009, during the administration of Governor Babatunde Raji Fashola,"he noted.