Religion
Prophet Ariyo charges Nigerians to hold on to God
Prophet Ariyo charges Nigerians to hold on to God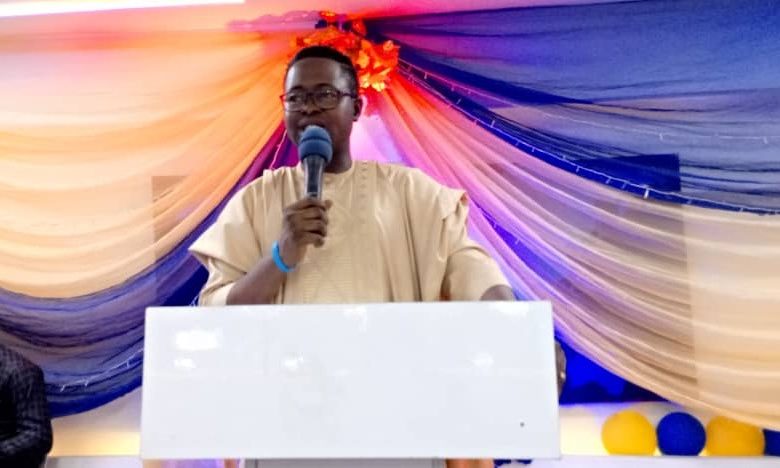 …encomiums as he celebrates 18 years on pulpit, birthday.
Emmanuel lkpeama.
Prophet Emmanuel Ayobami Ariyo of Shekinah Covenant Church Worldwide has called on Nigerians to hold on to God in everything they do, adding that with their fervent prayers, the country would excel.
The cleric who stated this at the 18th anniversary on the pulpit and his birthday celebration, noted that at a period like this in the country, the children of God need to hold on to God in their little beginning, in the level they are now and in the next level God is taking them to.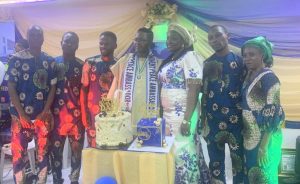 Prophet Ariyo who is an eminent peace ambassador (UN) stated further that for God to arise and restore His glory unto mankind, Christians need to diligently seek him for His intervention and pray earnestly for the leaders.
"The bible says in 2 Chronicles 7: 14 If my people which are called by my name shall humble themselves, pray and seek my face, and turn from their wicked ways, then I will hear from heaven, forgive their sins and heal their land.
"If we must experience God's faithfulness and fulfilment in our lives, we need to hold on to God in the level we are now and in the next level God is taking us to," he stated.
The prophet whose prophecies and visions have always come to past, averred that in the past 18 years on the pulpit, the grace of God has always spoken for him, as he experienced God's faithfulness upon his life,
"l never knew I would be called a preacher because all my life, I wanted to be a banker but God Almighty who called me had a different plan for me, and today we have branches," he said.
The General overseer applauded the pastors, deacons, deaconesses, ministers and members for their dedication, commitment to God's work and church growth over the years.
In their goodwill messages, the resident pastor of Shekinah Covenant, Pastor Mrs Ope Ariyo described the prophet as an exceptional man of God who is so humble and loves everyone around him.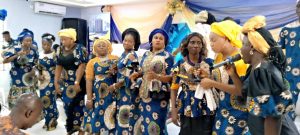 Pastor Ope who is also the wife of the prophet said, "l thank God for the grace to meet with him and also the opportunity to be his wife, he is a man who respects grace and loves everyone equally as there is no discrepancy in his relationship with people," she submitted.
Pastor (Mrs) Ariyo prayed that the grace of God upon his life will never run down and that God will take him to that greater that he desires to be and when the rapture of the saints comes, he will be part of it.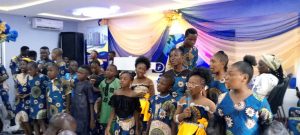 The Chairman, Planning Committee, Engr Abiodun Awosusi, said that the church decided to celebrate the grace of God upon the life of prophet Ariyo for being a father, a friend, an encourager and a leader even as he urged him not to relent in serving God and bringing more souls to Christ which is the ultimate goal.
The Co-ordinator Teaching and Children Department, brother Geoffrey Eze said that he was a man of grace, a man of integrity and one who always spoke the truth.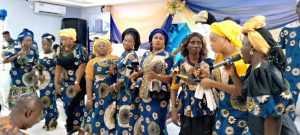 "Prophet Ariyo prophesies and teachings have impacted so many lives and today, we are all gathered here not to just celebrate 18 years on the pulpit but God's backing behind his ministry."
Lending their voices Evang Wale and Mrs Bisola Ademonu, Assistant Women Leader described prophet Ariyo as a man who is honest, full of God's grace and one who upholds the teachings of Christ, praying to God to grant him more wisdom and understanding as he grows in the ministry.
Highlight of the event were song ministrations, cutting of cake, choreography and prayers for the prophet and his family.
It will be recalled that the President, International Association of World Peace Advocate (UN) Ambassador Per Stafsen appointed Prophet Ariyo as an Eminent peace ambassador on United Nations International Day for elimination of violence against women.