Crime
Insecurity: Western Port police seek assistance for patrol vehicles, other facilities
Insecurity: Western Port police seek assistance for patrol vehicles, other facilities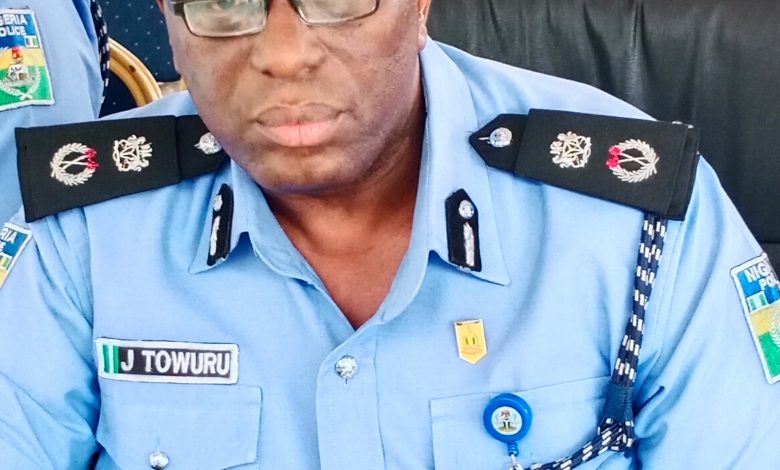 The western Port police command has decried inadequate operational equipments for the officers and men of the command to carry out effective policing of the waterways and port facilities within the command.
The Commissioner of Police (CP) Western Port, CP Jonathan Towuru made the complaints when the Assistant Inspector General of Police AIG, Maritime AIG Ibrahim Kaoje visited the command, last week.
CP Towuru while welcoming the AIG to the command, said his presence would boost the morale of the personnel but added that there was need to provide some basic operational equipment that would facilitate the efficiency of the operations at the command.
Among some.of the requests of the CP include, patrol vehicles, patrol guns for adequate security on waterways
He further added that lack of torch lights for use of officers, lack of barrack accommodation for officers and men of the command has posed a great hindrance to achieving maximum policing in the command.
His words, "We are indeed very grateful that we have you in our midst and to express our heartfelt felicitation with the hope that will will boost the morale of the officers in the discharge of their duties and other professionalism
"It is worthy of note that after several deliberations with the management of NPA, the Port police command was moved to Apapa for closer monitoring of officers and men, prompt response to complaints from stakeholders and service improvement to all port personnel, terminals operators and
"On my assumption of office in December, 2021, I decided to give the command a facelift and construct the Quarter Guard and Sentry Post, upgraded the drainage sewage system and painted the  entire environment and renovation of other structures within the command are still going on
"In line with IGP's directive to decongest the port by release of vehicles is till ongoing.
"The command is faced with some challenges which include but not limited to the following; inadequate patrol vehicles, lack of patrol guns for the marine personnel to provide adequate security  on the waterways
"Lack of barrack accommodation for the officers and men of the command , lack of operational kits such as torchlight, etcetera.
"I want to conclude by assuring the Assistant Inspector General of Police that the command is loyal and committed to work with you and will continue to strengthen your vision a d mission for the enhancement of maritime police command and federal government policy on Ease of Doing business," he stated.